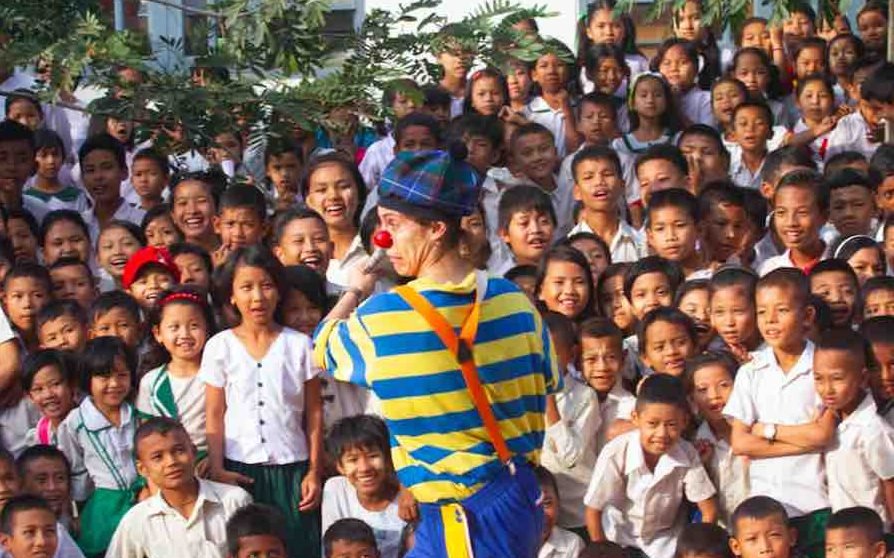 This user has not added any information to their profile yet.
Clowns Without Borders USA
After traveling to perform in Guatemalan refugee camps in Chiapas, Mexico (1987) and in South African township schools (1991), Moshe Cohen participated with the French Clowns Sans Frontieres, in Croatia (1994) and performed in eleven refugee camps in eight days. He then started Clowns Without Borders USA in 1995. Clowns Without Borders USA continues to be a grassroots, volunteer-run organization.
Children in areas of crisis need safe outlets for expression and emotional relief. Laughter and humor provide social, emotional, physical and cognitive benefits. Laughter itself can stabilize blood pressure, improve circulation, restore homeostasis (balance), and induce relaxation. Laughter is contagious, and being surrounded by an emotionally positive atmosphere generates a greater sense of human connection.