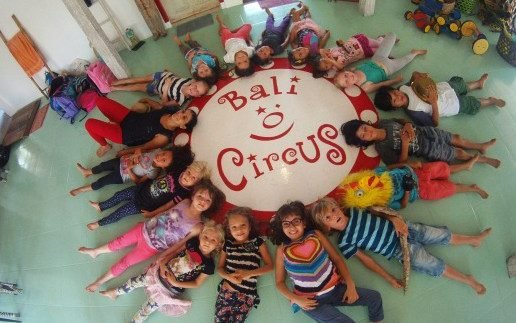 This user has not added any information to their profile yet.
Mission Statement Our mission is to bring together children of the world and enhance happiness, confidence and well being, through fun, creative and active art programs.
We believe that it is our responsibility as adults and educators to ensure we do all we can to empower children to realize their full potential through creative learning, inspiring future generations to be creative leaders.
Our values are integrity, responsibility, creativity, cooperation, fun, accomplishment and harmony which energize our actions and give us our direction in the world.
Bali Circus works with local and international schools, orphanages, hospitals, special needs children and adults, families on holiday and school exchanges from across the globe.
With it's unique mix of circus and performance art, Bali Circus is a creative hub for artists, performers and teachers to come together and share their skills, enthusiasm, experiences and expertise to children of all ages!